Planning a new build or renovation? Having an interior designer involved, helps a builder be more efficient, saving time and money on a project.
If you think an interior designer's role is to come in at the end of a build project and decorate, think again. Interior Designers bring a lot of planning and expertise that is best introduced before the builder even starts on site. In my experience an even better outcome is achieved when the builder and designer collaborate before embarking on construction.
While a builder's role is to think about how he's going to manage the build project from start to finish, an Interior Designers role is to think about how the home is going to work for you.
From the moment we open the door a designer is thinking about how the entry will look, how the kitchen looks as you enter it and how to create the WOW when your guest walk in the door.
5 Reasons why you need an Interior Designer to work with your builder
Keep your vision on track
An experienced interior designer will help keep your vision, and the architect or building designer's intent on track. When you've taken the time to have plans drawn up for your home, you want to ensure that the end result is everything you expected.
An architect takes care of the build legalities, logistics, planning approval and use of certain building materials.
The builder executes what's drawn on the plans but, in many cases, they are not known for their creativity or design flair.
A designer imparts their expertise on the initial plans to create an interior space that works from both a practical and design perspective. A designer takes the time to ensure the details are there throughout the construction process.
We help bring together the architect's intent with internal elements to suit your lifestyle.
Avoid mistakes – we think of the end things first
Interior designers specialise in space planning and our role is to realise the full potential of your new home.
An experienced designer can offer valuable insight into the flow and ergonomics of a home. A designer will consider whether rooms are too large or too small and how well they will function for you.
In many instances you may have a really good floor plan, but the rooms don't cater for ideal furniture placement or special pieces that need to be incorporated.
We can also look at spaces and see for example, whether a wardrobe is large enough to suit your needs, and pick up on details that you may have missed.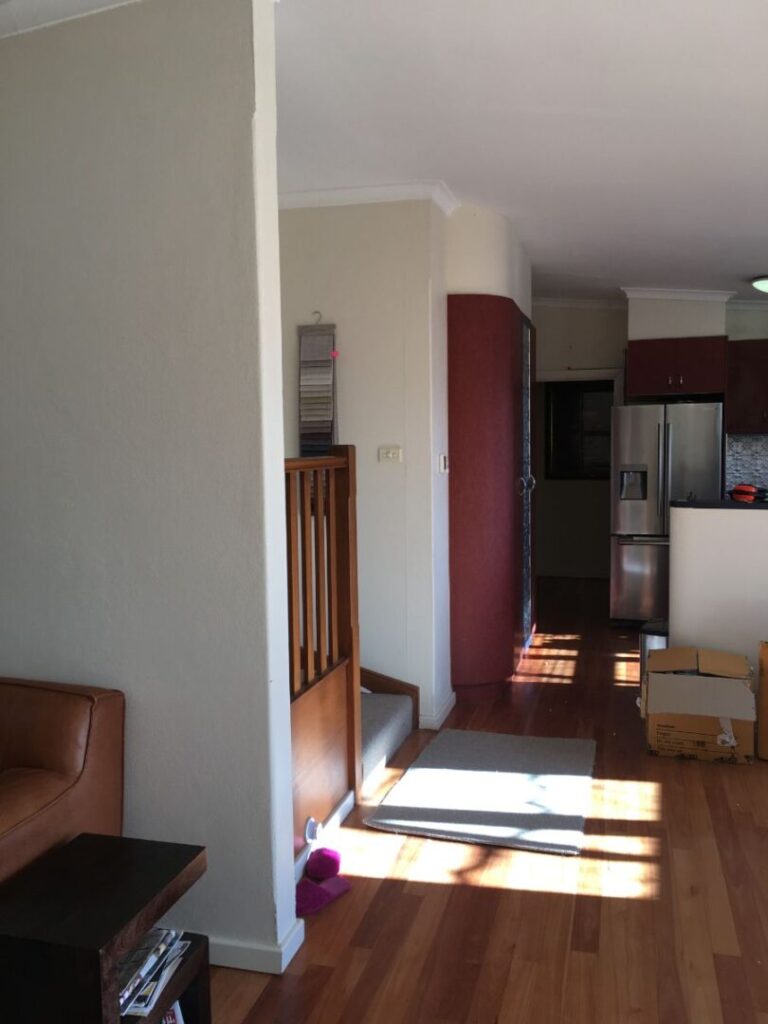 One communication source – and we speak their language
Having a designer involved improves your relationship with the builder. A builder can get information from the designer without having to interrupt your day. This avoids the frustration of arranging meetings while a job is stopped.
You may have some specific inclusions you'd like in the home that aren't detailed on the building plans. These could include a freestanding bath with floor mounted bath mixer, wall sconces at a specific height or lamps on side tables in the middle of a room.
If you talk to an interior designer before construction, you can start developing some of those ideas before the builder goes too far. No one wants to get to the electrical walk-thru to find it's too late for floor lamps unless you spend more money to make it happen.
We plan the details before the first electrical and plumbing rough-ins.
Everyone is much happier when a project is well-planned.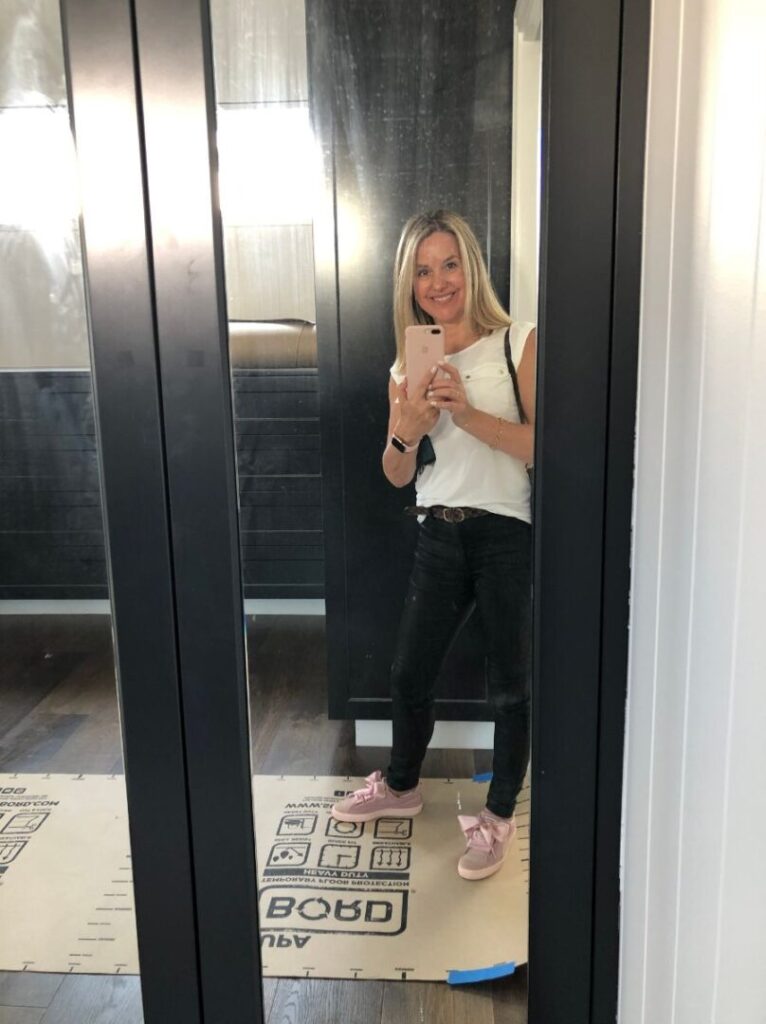 Design to suit space and budget
An interior designer can help you better understand your project budget and what's included.
Your builder may ask you to go to his supplier to make selections for items he's made allowances for such as taps, tiles, flooring and cabinetry. If you don't like the items that fit within the allocated allowance, you potentially face a variation. A variation usually involves selecting a preferred item and wearing an additional cost.
It's a good sign when your builder spends time with you prior to construction to create budgets and allowances that are realistic to what you want the end result to be. However, builders generally aren't designers and may not take into consideration the overall aesthetic when making recommendations. This is why working with an interior designer to get the selections right before the budget is finalised is important.
The majority of your selections will be made prior to commencement of a project when working with an interior designer. This helps you understand the real cost of your build project with the exact specifications you agree on.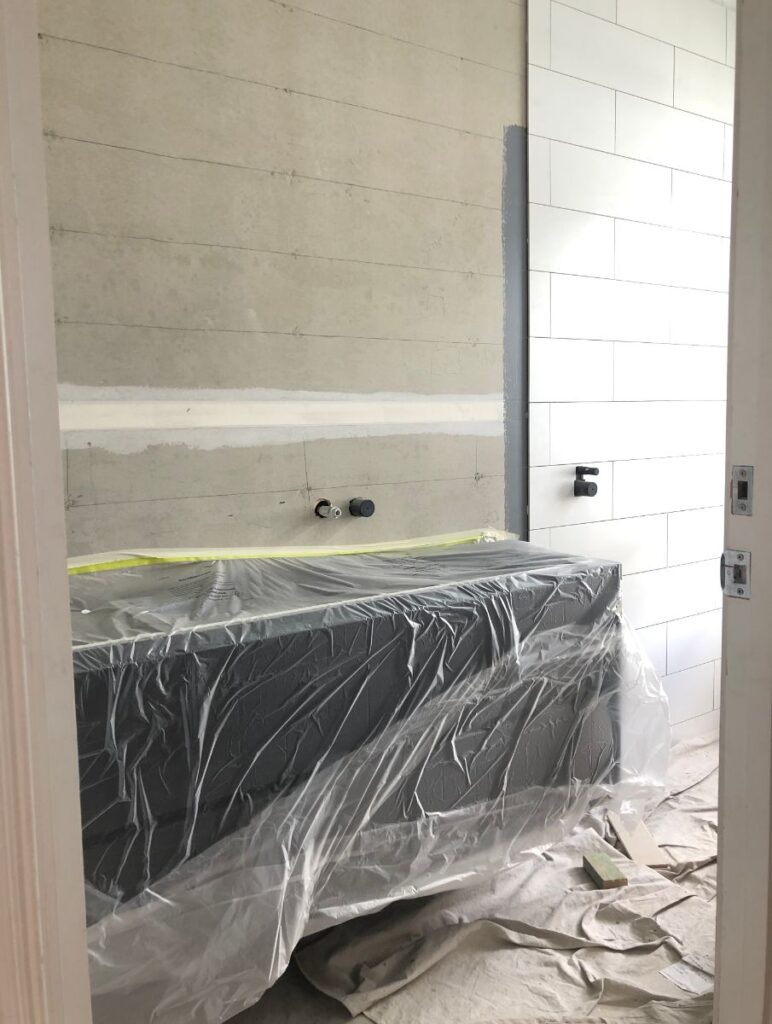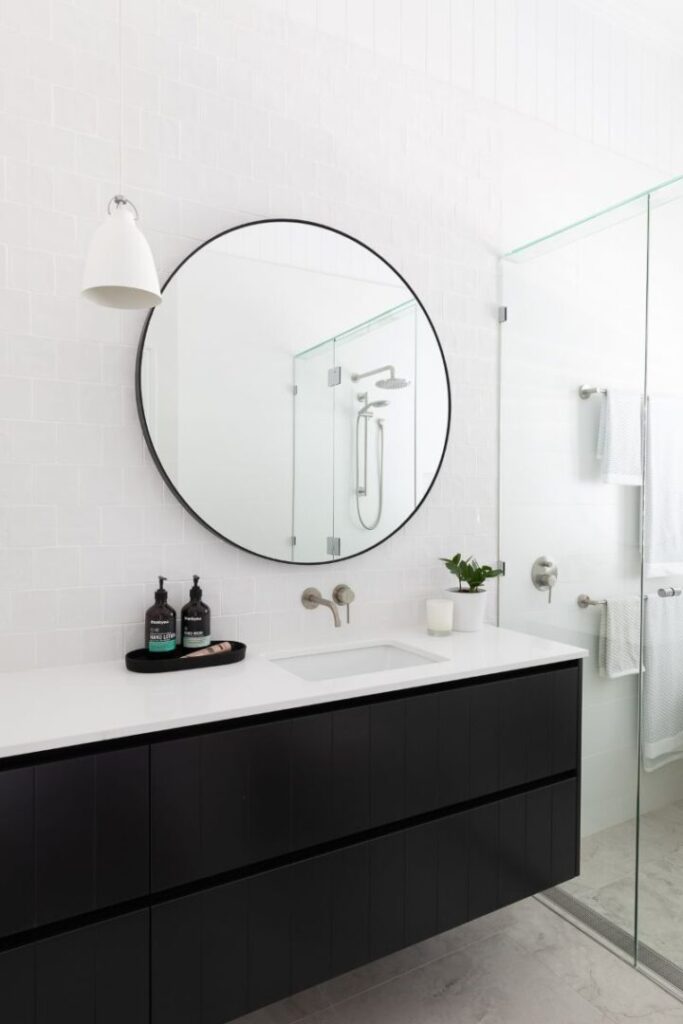 Add value, synergy and aesthetics
Ideally your builder should be organised and communicate clearly and regularly throughout the construction phase. An interior designer understands the build process and can work with the builder to enhance the process of building your home.
From the beginning of the build process to the all-important finishing touches at the end, an interior designer can be both a trusted advisor and an advocate.
You want someone you'll enjoy spending time with because building your home should be an enjoyable process and fun experience.
Engaging an Interior Designer can be considered an extra expense, but it should be viewed as an opportunity to save time and money. Just like hiring a quality architect for the plans and builder for the construction of your home, hiring an interior designer is an opportunity to add significant value to your home.
Resources To Help You Get Started
Are you in the planning stages for your new build or renovation project? We have a number of Free Resources available to help get you started. They are available for download now.
If you have any questions or would like help with your building or renovation projects, feel free to contact us for a no obligation discussion. 
If you are building or renovating, we'd love to hear from you. Whether you're hands-on and want some expert help with your project or you want us to handle everything for you from concept to completion, we've got options to suit.