With gaudy colours and a seriously outdated kitchen, you're not going to believe how it looked before this amazing transformation took place.
It's hard to believe this 1950's home has now been totally transformed to a calming retreat for a young family.
​Imagine flying in from living overseas to move into a home you'd only seen briefly on the day you purchased it months earlier. Pulling into the driveway with your young family and thinking that perhaps buying this 1950's home with its quirky terracotta and stained-glass interior and overgrown garden may not have been such a good idea.
In 2017 this was the reality for the owner of this beautifully renovated home with its now Hampton's inspired interiors. Taking over two years the makeover is now complete and the home is finally a haven for this Mum and her three young children.
Originally a single level home with 3 bedrooms, the home was renovated in the mid 1990's adding a second level with a master suite and fourth bedroom to replace the one lost due to space required for stairs.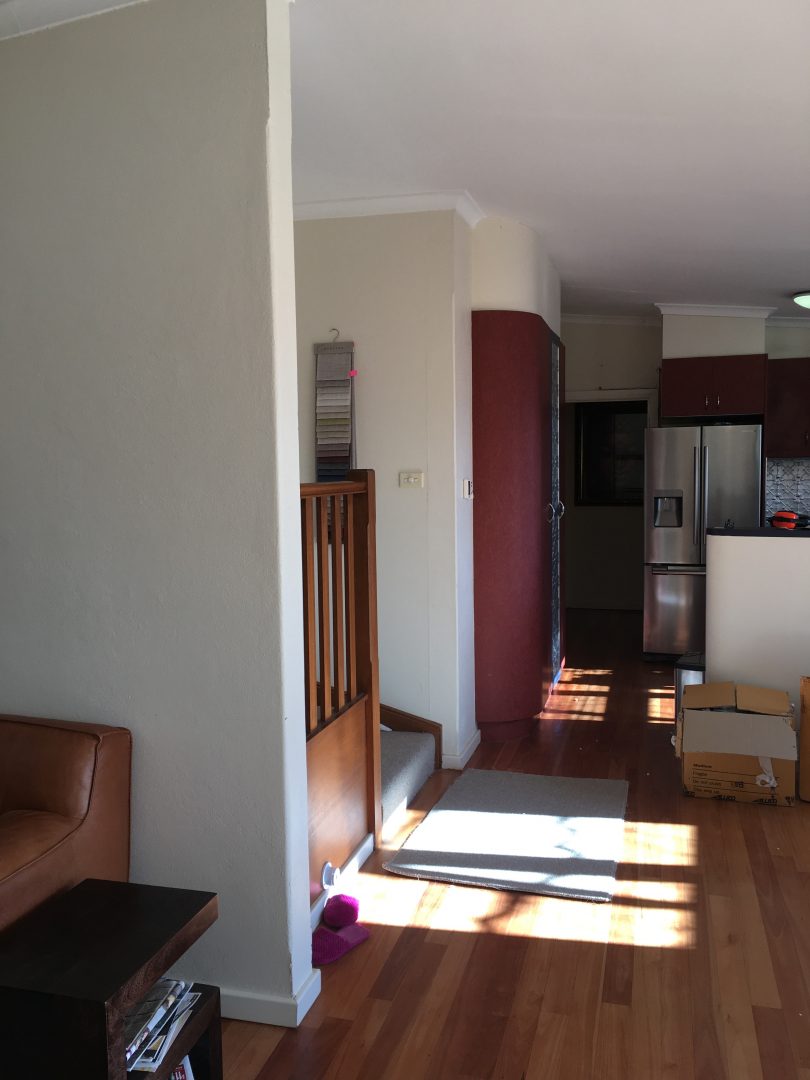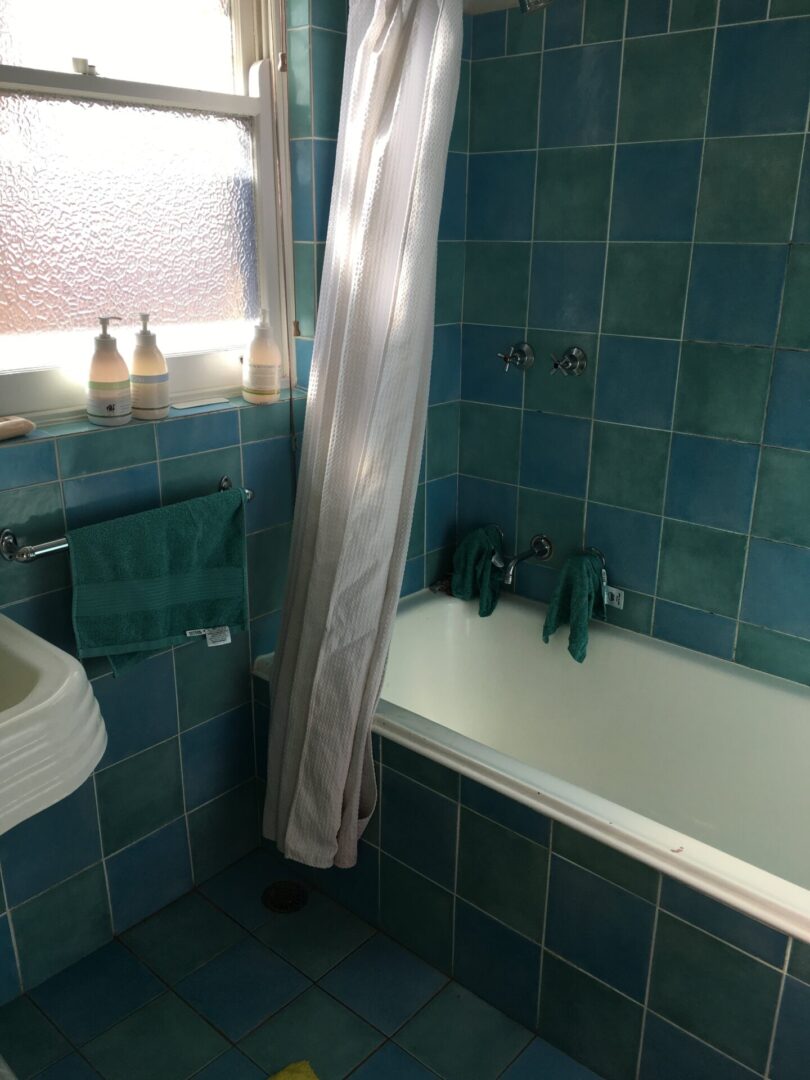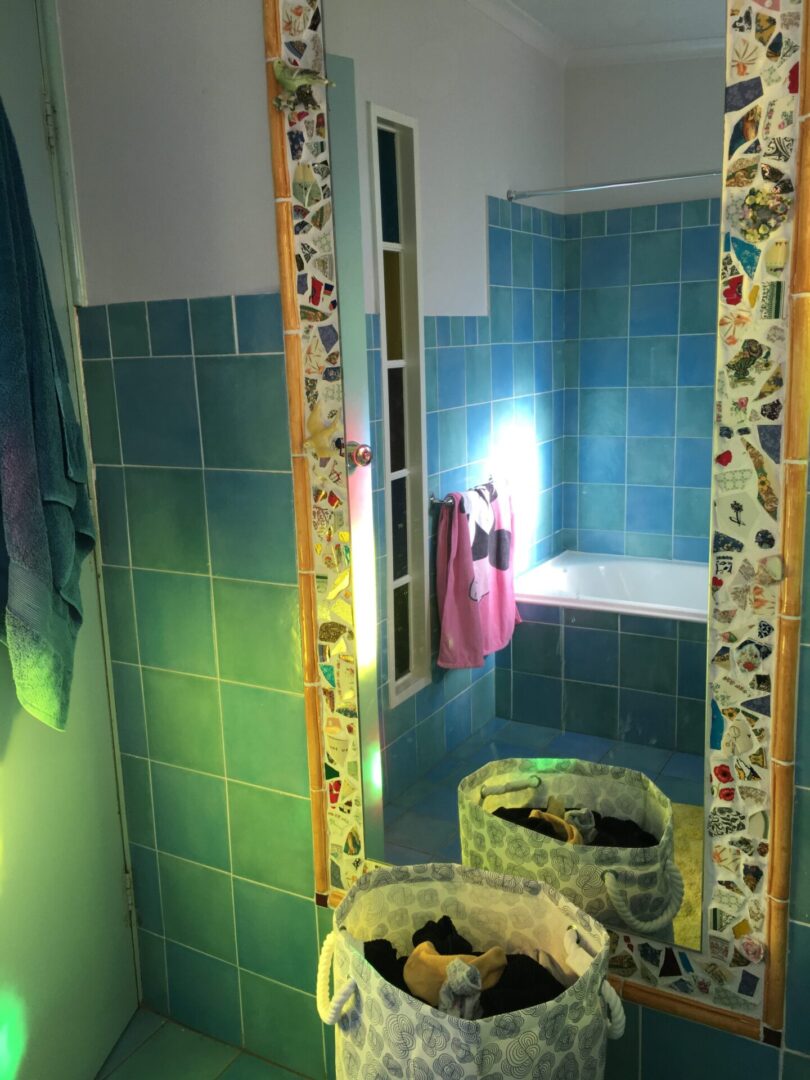 Bella Vie Interiors took this ugly duckling and transformed it into this beautifully renovated home with its Hampton's inspired interior . It is a gorgeous haven for a Mum and her three young children.
Tackling the bedrooms was well within her scope, but transforming the outdated and impractical kitchen, bathroom and laundry was the priority and undertaken by Bella Vie Interiors.
The new kitchen is not only practical but also drop-dead gorgeous.  Beautiful glossy hand cut subway tiles reflect light around the kitchen.  A white undermount sink and brushed nickel mixer tap compliment the contemporary feel of this Hamptons style kitchen.  Windows across the front of the house are finished with the effortless style of white plantation shutters.
A change to the doorway allowed for full height cabinetry and an appliance bench to be incorporated into the space while still retaining the original footprint. An integrated fridge/freezer ensures the soft grey cabinetry and timber features are the highlight of this kitchen.
A reclaimed timber bench table adjoins the engineered stone benchtop keeping the children within arm's reach for meals, baking and homework.
A transition to tiles from the existing timber flooring flows through the kitchen to the wet areas.
The laundry and powder room were reconfigured to include a mudroom to handle the mess that goes with three young children every time they walk in and out the door.
The toilet was relocated into the children's bathroom to allow for a laundry with sufficient bench space to sort and fold the family's endless washing.
The transition from mudroom to laundry to bathroom is seamless making managing family life so much easier.
Soothing colours of soft grey and sage add a tranquility throughout. The bathroom features a custom vanity with ample storage and beautiful patterned tiles on the floor to add a touch of luxury.
The final stage has been to add the personal touches that make a house a home.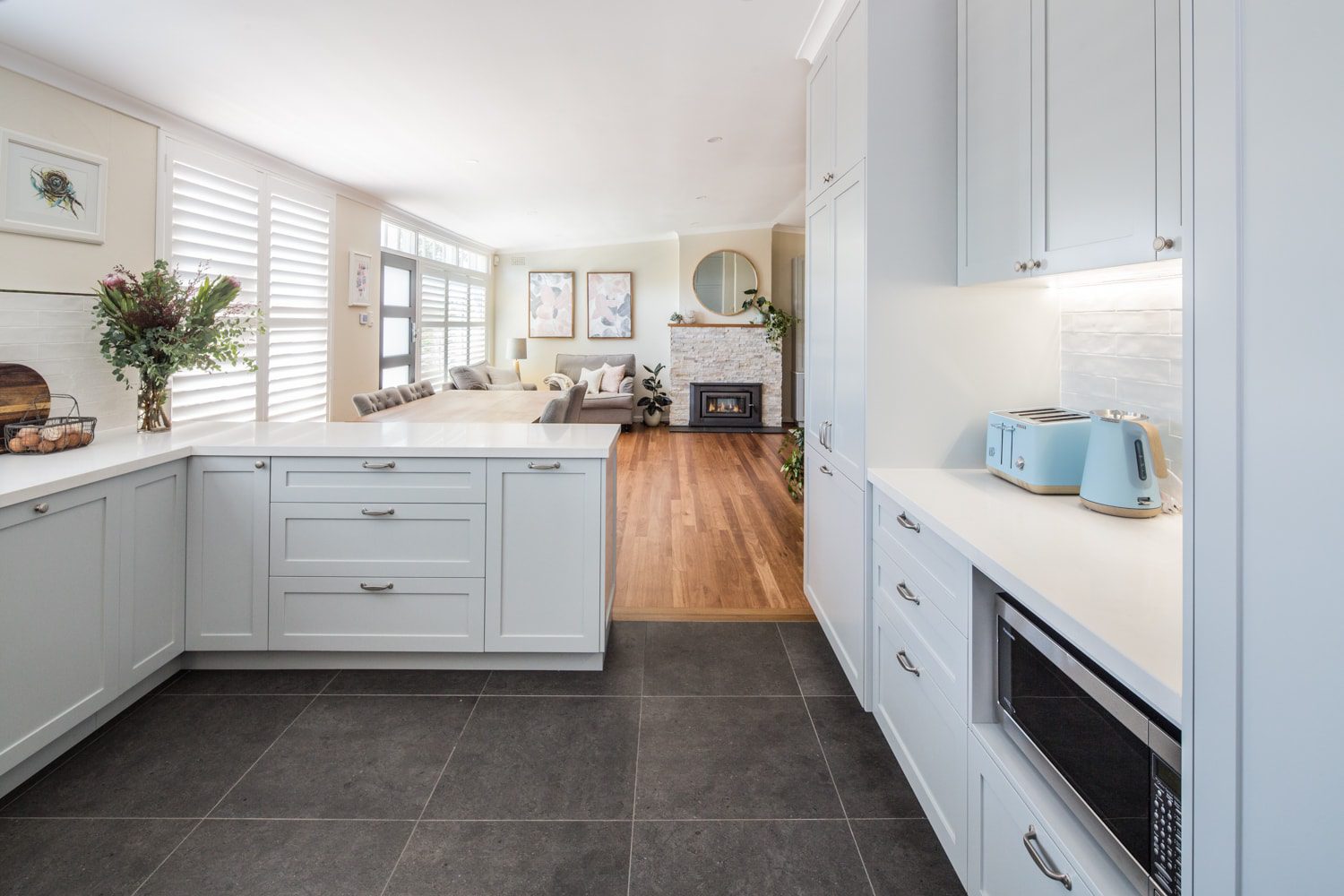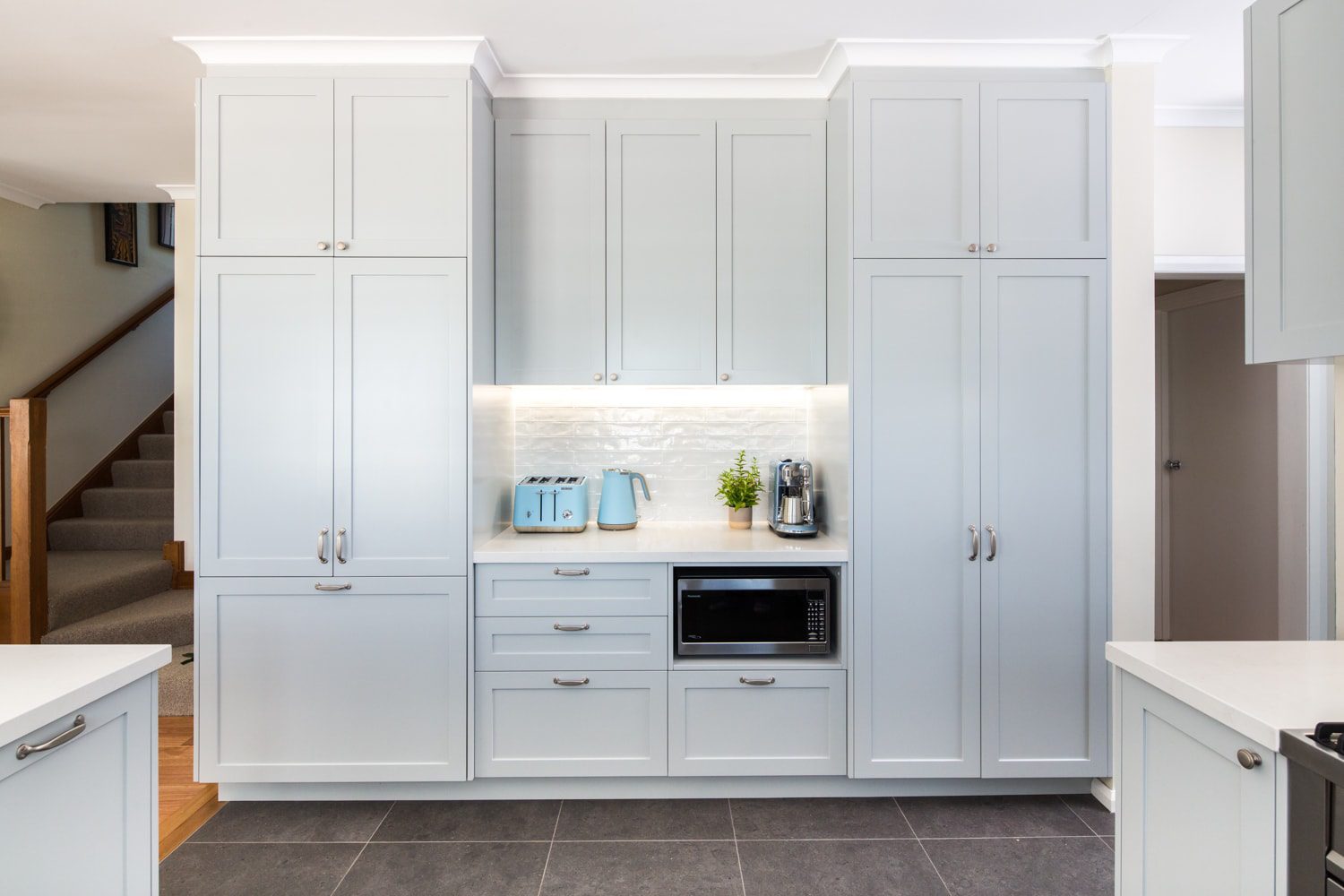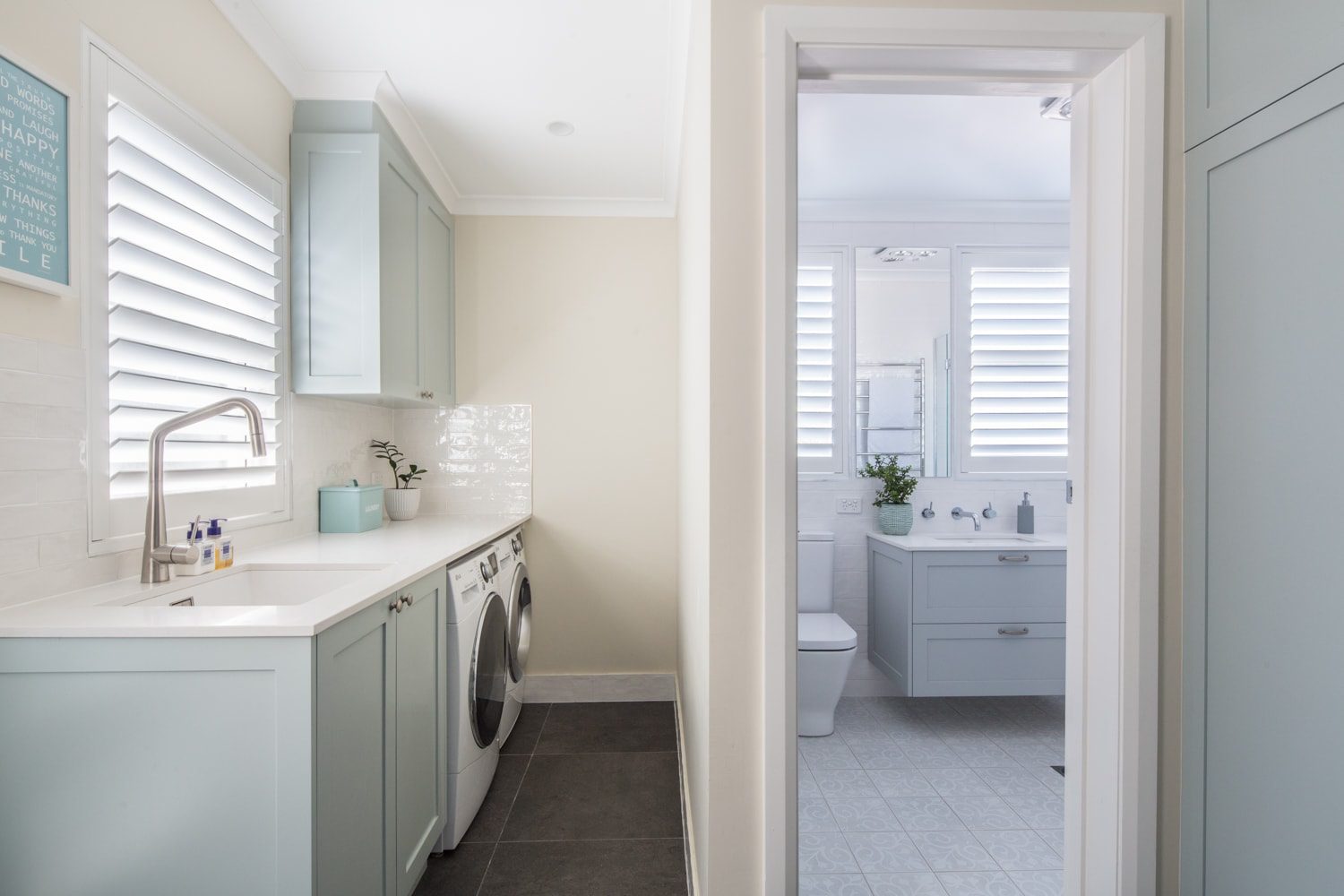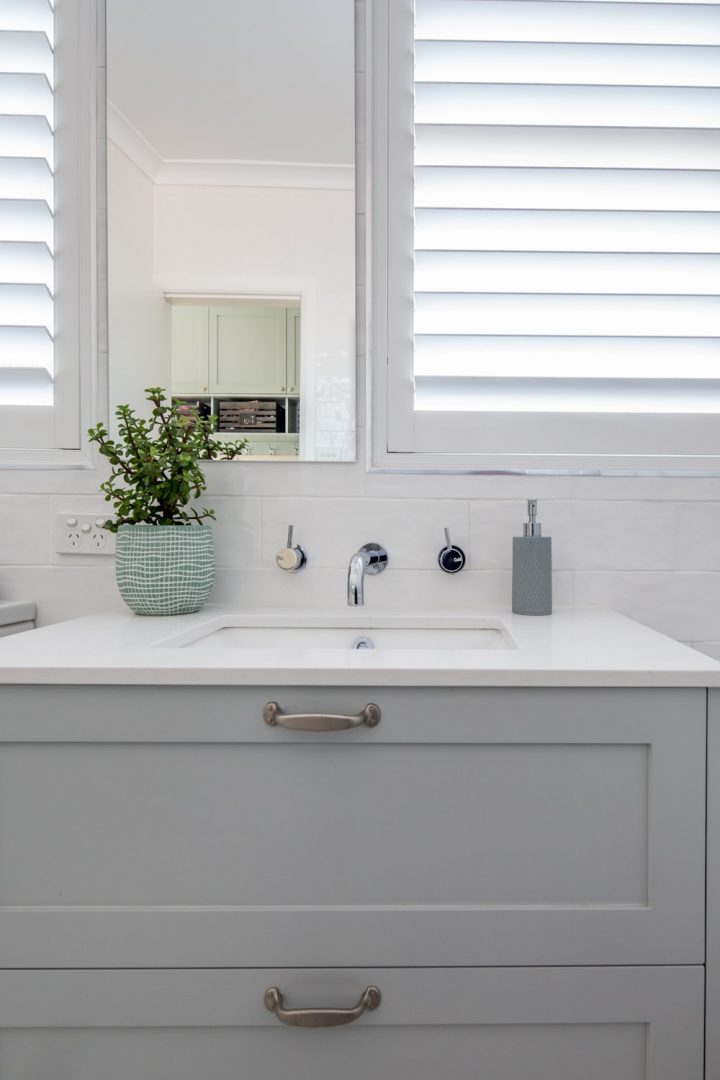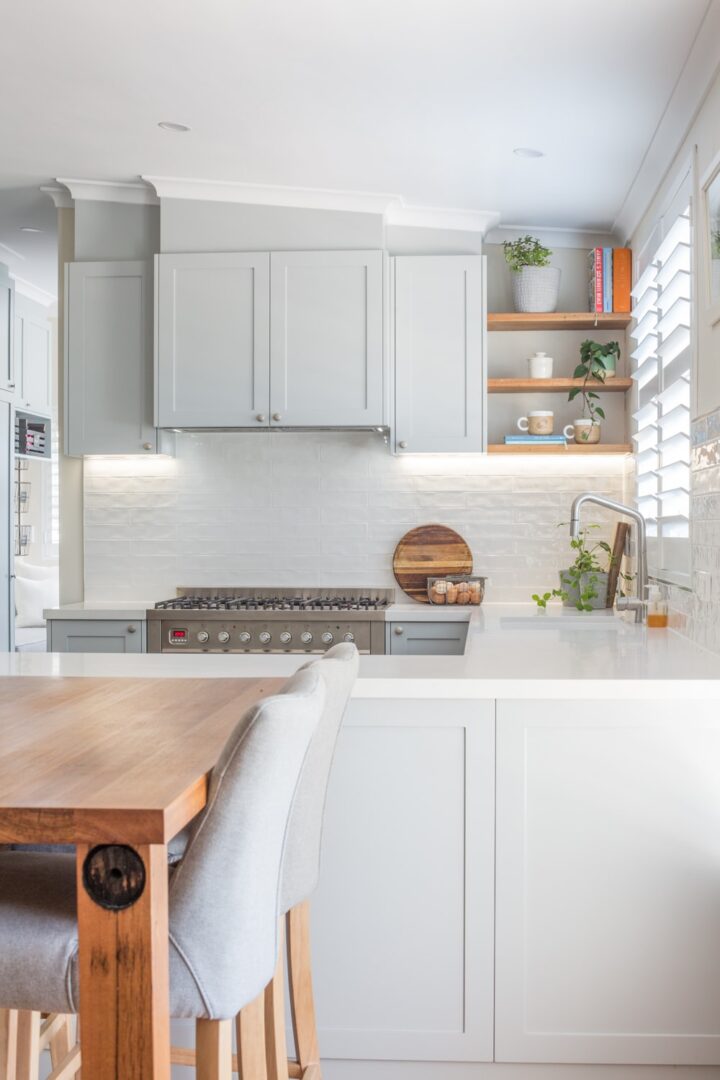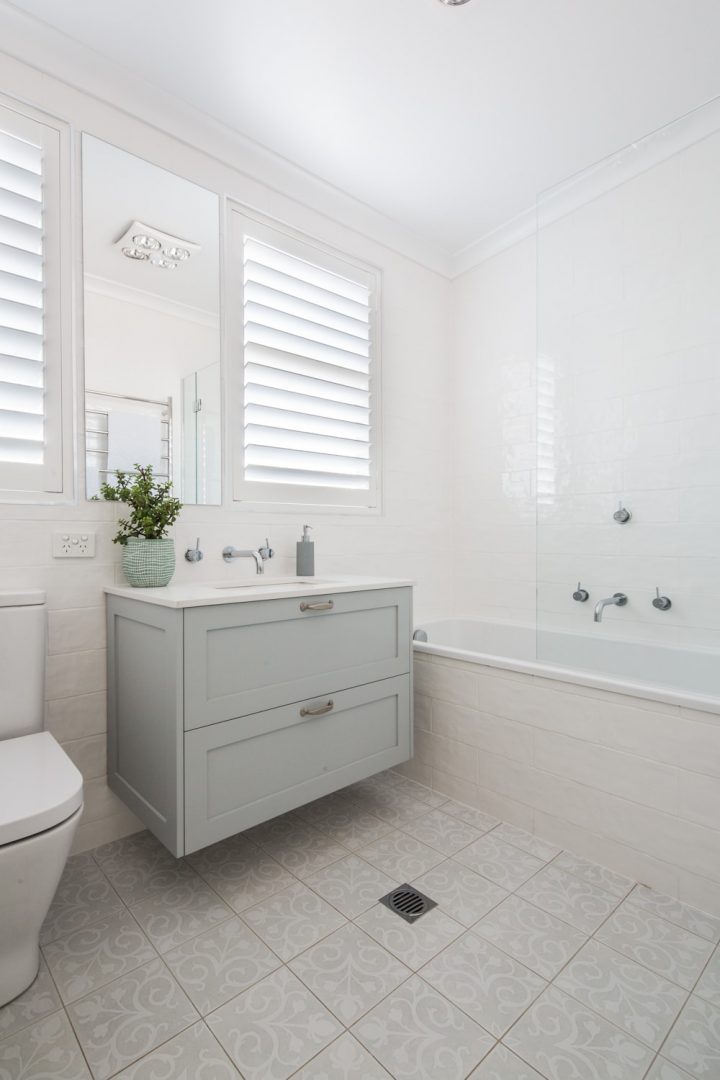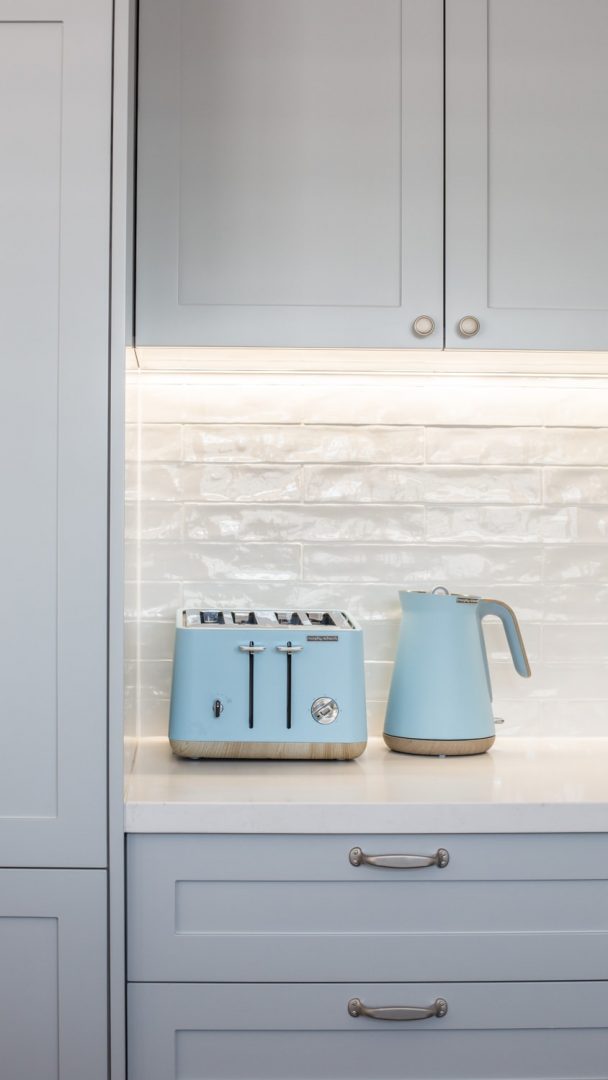 Lisa did a wonderful job designing my new kitchen, living room, laundry, mudroom and bathroom.

She worked with my existing ideas and style preferences to design a beautiful yet functional space. Lisa problem-solved some of the trickier aspects of the renovation, coming up with practical solutions that improved flow and function in the area.

The end result is a beautiful space that has improved and added value to my house and makes managing family life so much easier.

Lisa is easy to work with and completed the plans quickly and to a high degree of detail so I could envisage the transformation. I would highly recommend Lisa's services.
Ready to start your dream project?
If you are building or renovating we'd love to hear from you to discuss creating a beautiful interior that fits your dream of luxury living.
We help busy families and individuals achieve their ideal version of luxury living, blending it seamlessly with practicality to suit their lifestyle perfectly.