Download Our Free Resources Today!
We have created a selection of handy FREE Resources to not only give you inspiration but to help you be well-prepared for your upcoming bulding or renovation project.
Click in the images below to download.
Please let us know if we are missing any other useful resources!
How to Get Started? Complimentary Discovery Call.
A complimentary Discovery Call gives you the chance to get an understanding of how we work, and who we are, while we get to know you and the scope of your project.
Knowing the next steps will help put your mind at ease and this chat is the perfect way to make sure our service is the right fit for you and your project.
You will find our Bella Vie Blog jam-packed with handy tips & tricks along with our latest project reveals.
We love sharing our creativity and information to help inspire you!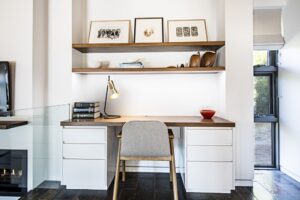 Hiring an interior designer was once only for the rich. Now it's quite common for savvy homeowners to hire interior designers to deliver their new home or renovation project and help them save time, money and a lot of headaches.
Read More »