A well-designed laundry is a big plus in my books – we certainly spend enough time in there! It needs to be practical and functional to meet the demands of family living and beautiful enough to entice us in there.

Here's my main considerations when it comes to creating a laundry that is both functional and beautiful.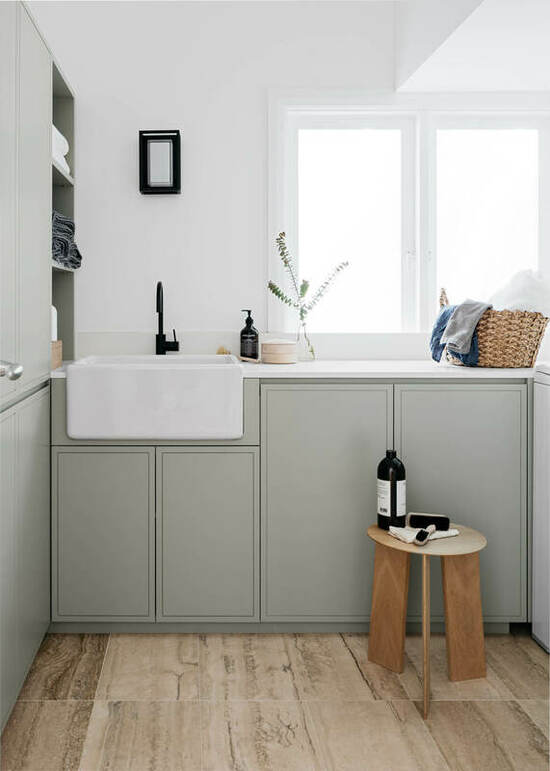 How do I get more space in my laundry room?
​​I like a large laundry. For some reason it creates a sense of order in my life. Perhaps it's because everything has a place and it's organised. I've lived in houses with small European laundries and large family laundries and both have benefits.
​No matter what the size, you can make the space you have work for you. It's all in the design!
Here's my Top 3 Tips for getting More Space in your Laundry
There are so many reasons for you to be thinking about renovating your home.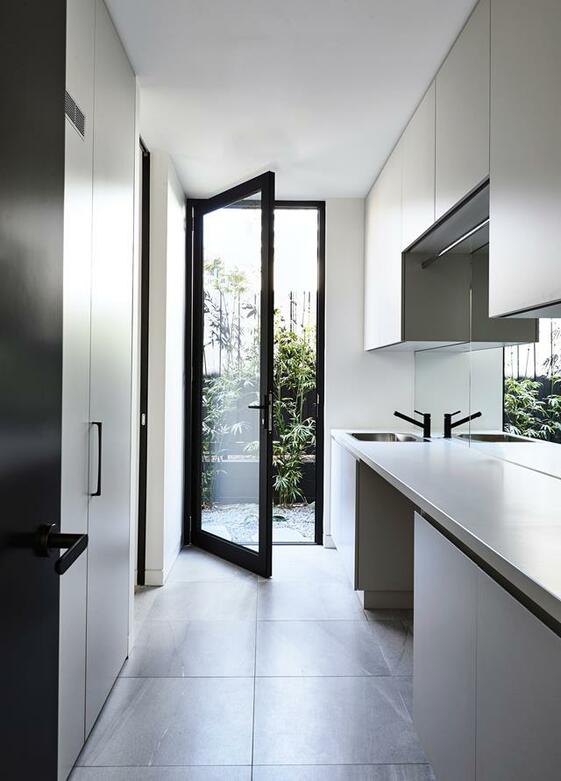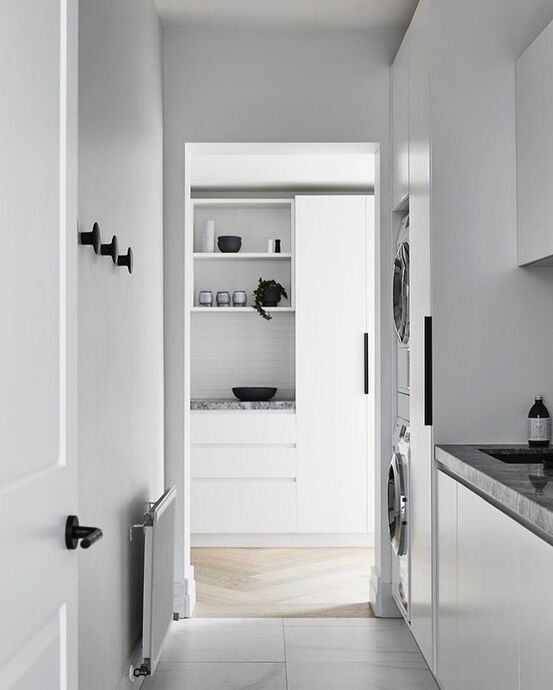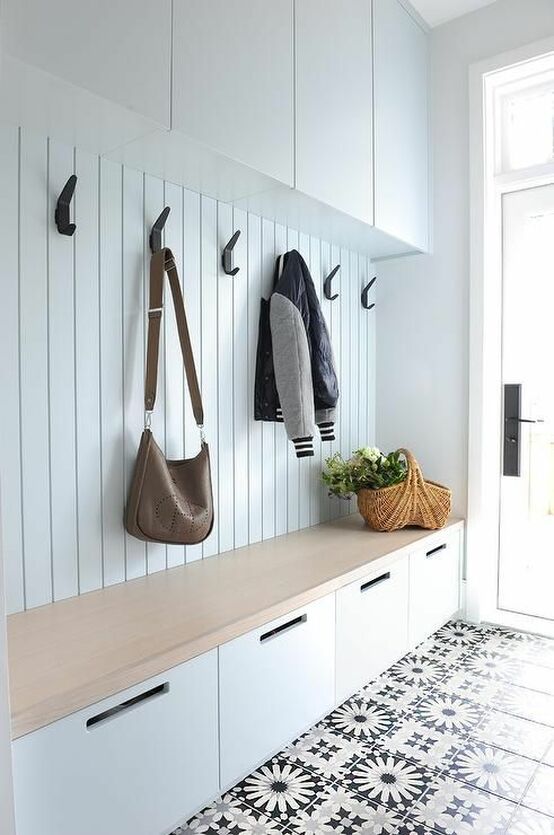 What is a mud room in a house?
​A mud room is a small room or entryway where footwear and outer clothes can be removed before entering a house. Typically found in American houses, this trend is becoming more popular in Australia as we streamline our living spaces.
If you're squeezed for space, the laundry is a great place to create the mudroom look in a space that often transitions to the exterior of your home.
This could include a bench seat with drawers underneath for school bags, sporting gear and shoes and hooks on the wall for coats, jackets and umbrellas.
A mud room is the perfect place to personalise your storage space and get organised.
Cabinetry with doors is a great way to hide all of the products and mess in a laundry and keep it looking clean and tidy.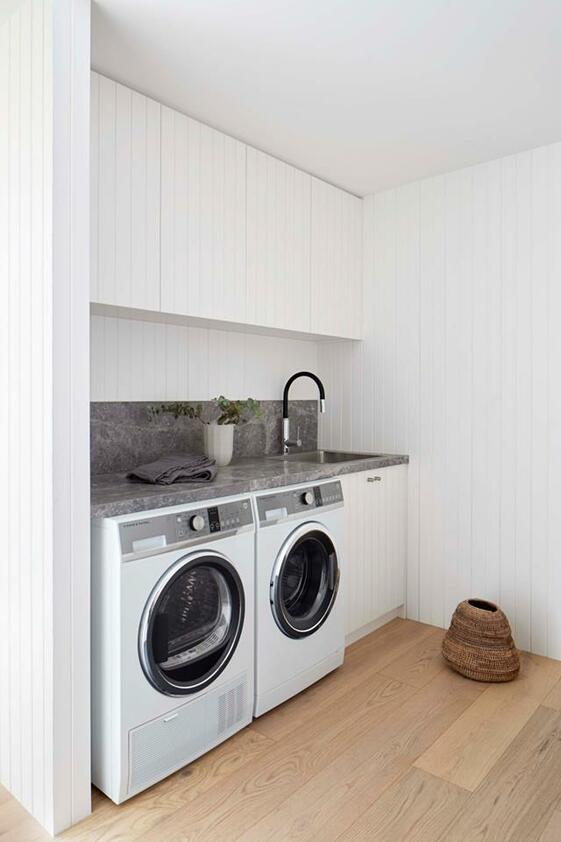 How deep are laundry cabinets?
​While there are options available for flat pack cabinets for your laundry, the best option is custom cabinetry. It gives you more flexibility in colours, size and finishes allowing you to truly customise your laundry to match the rest of your home.

Standard bench depths are 600mm which means your appliances can protrude beyond the cabinets. Ideally for larger appliances and sinks allow a minimum of 650mm for a seamless look.

Deeper benchtops create more bench space with is invaluable when it comes to sorting and folding washing. Drawers under your benchtops provide easily accessible household storage, while overhead cabinetry is great for keeping cleaning products out of reach of little ones.

While we're talking storage, the laundry is one room where you can never have too much! Full height cupboards for brooms, mops, vacuum cleaners and buckets, linen cupboards for bedding and towels and overhead cupboards to hide away all of the cleaning products, medicines, shoe cleaning items, light globes and vases should all be included.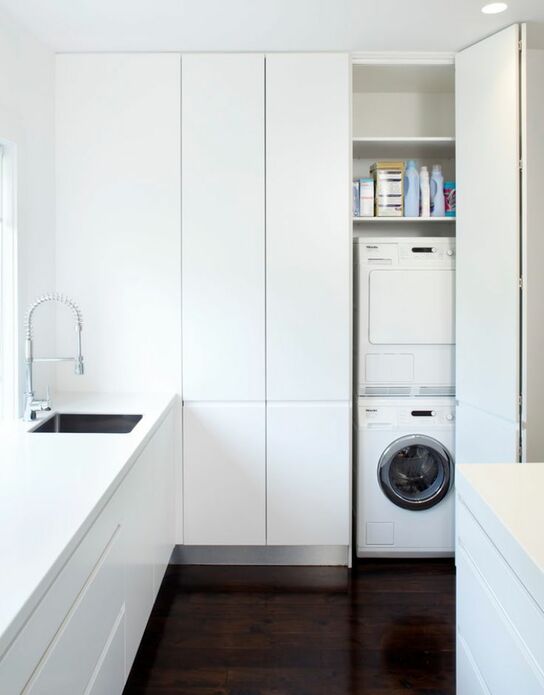 A few final tips to give your laundry the designer look;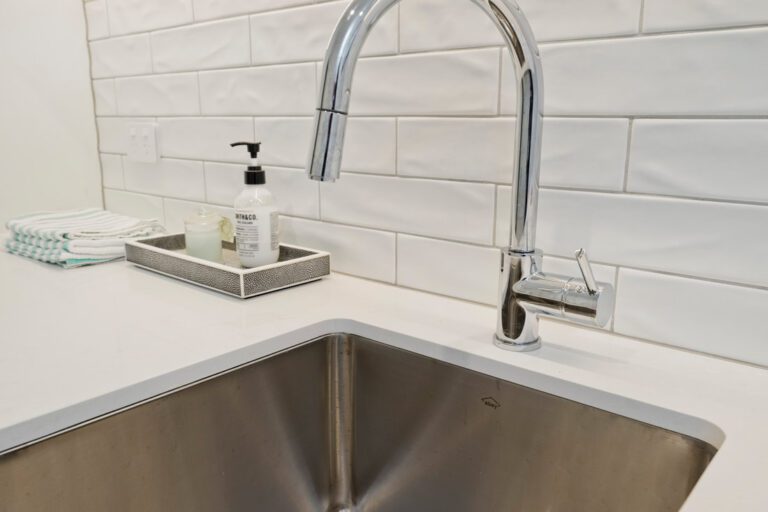 What is the best colour for a laundry room?
Beautiful finishes are a must for giving your laundry the designer look.

While white laundries always look crisp and clean, for continuity throughout your home, keep the design and colour of your laundry consistent with your kitchen and bathrooms.

If you are trying to save cost, you can pare back your finishes while still keeping the same colour scheme. Consider a laminate benchtop over engineered stone and a tiled splashback instead of glass.

As you transition through your home, consistency in materials used in your kitchen, laundry and bathrooms, can also add significant value to your home.
Ready to get your laundry renovation started?
Tell us about your project. Schedule a FREE 30-minute Discovery Phone Call so I can personally discuss the next steps in your laundry renovation and help to create a laundry that you'll love spending time in…
Resources to Help You Get Started
If you have any questions or would like help with any project, feel free to contact us for a no obligation discussion.
We help busy families and individuals achieve their ideal version of luxury living, blending it seamlessly with practicality to suit their lifestyle perfectly.
If you are building or renovating, we'd love to hear from you to discuss creating a beautiful interior that fits your dream of luxury living.