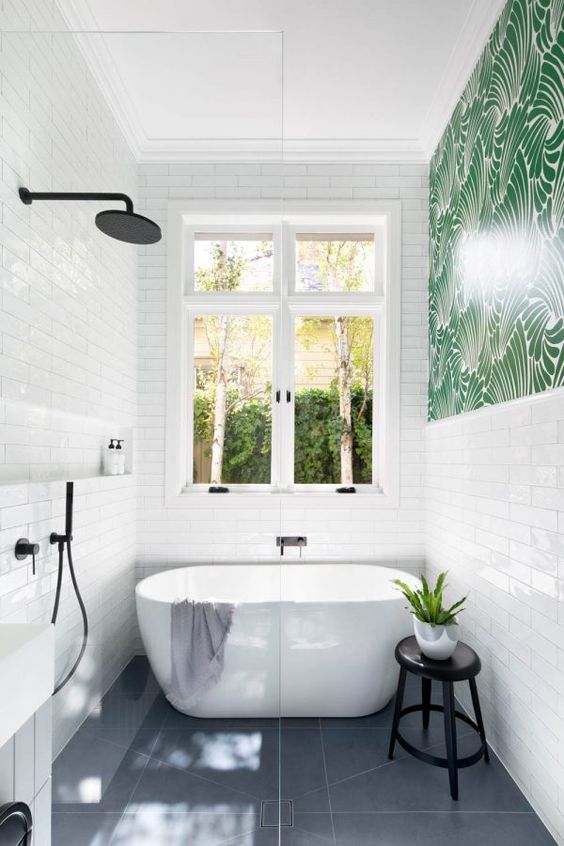 There's no such thing as a one-size-fits-all bathroom solution, but there are certain elements that can help to deliver the bathroom of your dreams.
A bathroom is a place for reflection and relaxation, to unwind at the end of a busy day and to beautify us for the day ahead. To face the demands of modern living, bathrooms need to be customised to meet individual client needs.
More so now than ever, clients' want the day spa experience created in their own home, but creating the ideal bathroom isn't as straightforward as replicating an inspirational luxury hotel bathroom.
So how do you create a bathroom that meets your needs and is big on style?
The three most common aspects of creating a contemporary bathroom that I address with clients when discussing bathroom renovations are;
How do you design a bathroom?
What is a wet room?
What should I do with a small bathroom?
Before embarking on your bathroom renovation, I recommend you read the tips below.  Furthermore,  how to deliver a timely and cost effective bathroom renovation and this bathroom reveal will help see what's possible.
Simplify your Bathroom Renovation. This is the checklist I use for my clients with recommendations for everything you need to include in your new Bathroom.
How do you design a bathroom?
Whether you are undertaking a DIY bathroom project or looking to find a bathroom renovator in your area, it helps if you have a basic knowledge of the process for a bathroom renovation.
7 tips for designing a bathroom
​A wet room bathroom is a bathroom where the shower is not enclosed with a shower screen and there is no shower tray. The water from the shower drains away via the open, tiled floor area of the room, and the water drains down the main drain in the bathroom.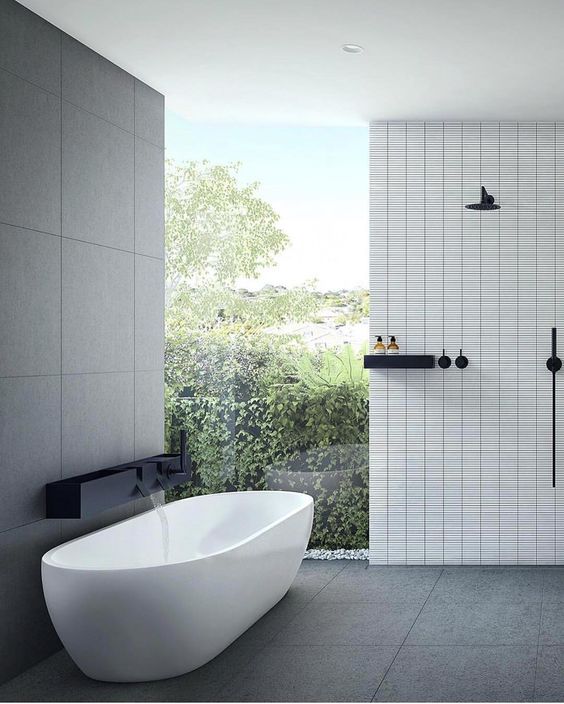 Planning a wet room – Pros and Cons
​Once upon a time a shower was typically a 900x900mm cubicle with a white shower tray floor. With the average size of a bathroom being relatively tight, a shower cubicle can limit space in a small room. Many typical Australian homes still have one, and replacing them is high on the wish list of home renovation goals.
Here are some of the many reasons for the rise in popularity of a wet room;
Wet rooms are a good solution for small bathrooms and can solve the problem of awkward shaped bathrooms.
If you live in an apartment a shower screen can really limit your comfort. Removing the shower screen allows you to make the most of the valuable space available to you.
Wet rooms offer a luxurious option in larger bathrooms too, allowing open, unbroken spaces and continuous lines throughout the room.
Wet rooms are great for the elderly or disabled people with impaired mobility. The single level floor without a step up or down makes for easier access for those with restricted mobility.
A wet room offers a great bathroom solution for families. Including a bath in a wet room improves access for hair washing and takes care of the excess water that inevitably ends up outside the bath during kids' bath time.
It's easy to clean. Due to the minimalist nature of its design there is less glass and less corners to clean. Including a hand shower in your bathroom renovation makes reaching the entire space simple for cleaning.
Wet rooms add a 'wow' factor to your home and can improve the quality and value of your property. An open and spacious modern bathroom is highly desirable to potential buyers.
A wet room increases your design options and allows you to consider a bathroom style that you many not have been possible in a conventional bathroom.
Due to their minimalist design you can afford to be more adventurous with your fixtures and fittings to create your luxury bathroom renovation.
The downside of a wet room;
Leaks – which is why getting the waterproofing right is so important. Check out my tips below for waterproofing.
There is usually no shower screen to contain the water making the towels, vanity and toilet all susceptible to being splashed with water. My recommendation is to include a shower screen to divide the 'wet area' with the bath and shower from the dry area with the bathroom vanity, toilet and towel rails. The result is less waterproofing and a greater range of bathroom vanities to choose from. Makes this option a winner in my eyes.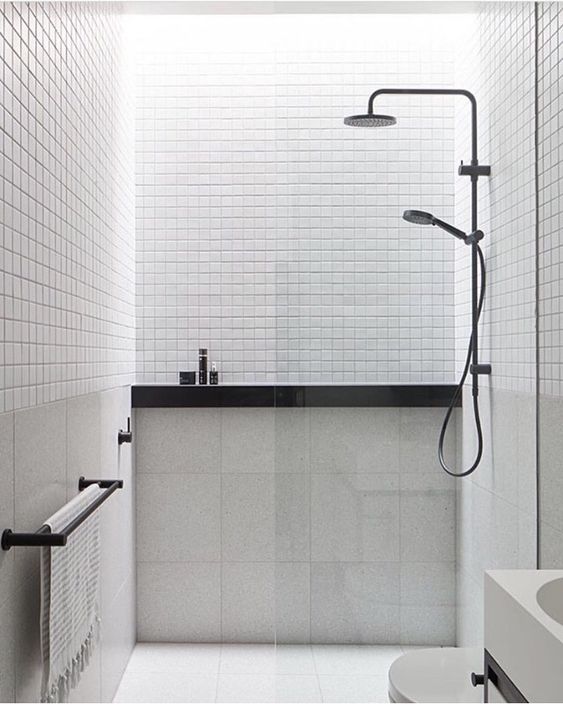 Planning a wet room – FAQ's
When it comes to installing a wet room or walk in shower, these are six questions I get asked most.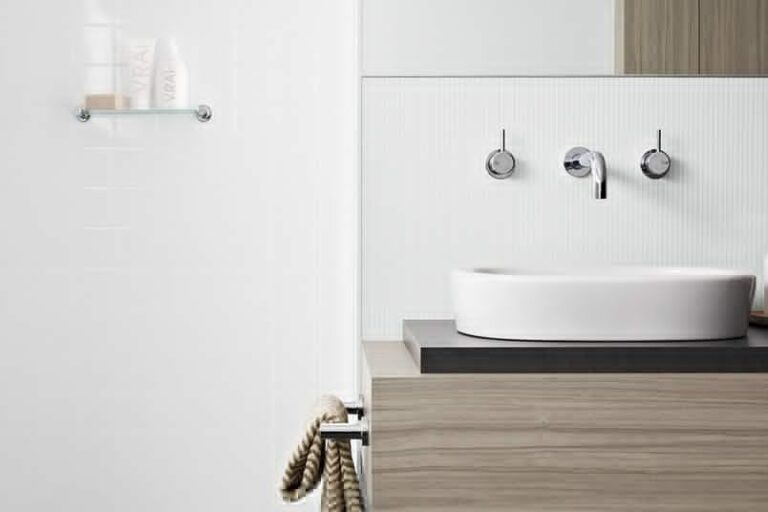 What should I do with a small bathroom?
Renovating a small bathroom can be challenging. You want to create a modern bathroom but don't want it to feel cramped. Planning is essential when it comes to renovating a small bathroom. Fortunately there are some simple renovation tips that help create the illusion of space. From bathroom layout and bathroom designs to selecting bathroom vanities and what colours make a bathroom look bigger, an abundance of small bathroom ideas exist.
Top tips for maximising space in small bathroom designs
Bathroom vanities – choose a floating or wall hung vanity to allow the floor to extend underneath.
Pedestal basin – ideal when floor space is really tight.
Bathroom Storage ideas – choose bathroom cabinets that are wall hung or semi recessed into the wall if possible. A mirrored shaving cabinet provides face height storage and creates the illusion of space through its reflection.
Recessed shower niche – a must have in any bathroom, especially a small bathroom.
Frameless glass – provides an unobstructed view although the current trend of coloured framed glass creates an impact even in a small space.
Shower door – do away with the shower door and create a walk in shower.
In-wall toilet cistern – not only do they look great, but are easier to clean and take up less space.
Mirror – installing the right mirror can make any space look bigger.
Lights – recessed led ceiling lights and led strip lighting can brighten a space and enhance features to make your small bathroom look larger.
Colour – play with coloured tap ware and tile selections to create the illusion of space. Below I explore what colors make a bathroom look bigger.
Large Format Tiles – create an open, seamless look.
Cavity slider door – take up less space when open.
What is the best colour to paint a small bathroom?
While many contemporary bathrooms in Australia are opting for floor to ceiling tiles, there are many instances where paint is a feature.
Top tips for decorating a small bathroom with paint
White – looks light and fresh and makes a room feel clean and bright.
Dark colours – add some glamour and drama. Dark colours can be considered chic and cocooning.
Monochrome – a black taps in a white bathroom create a striking minimalist aesthetic.
Soft pastels and greys – pair with marble tiles and brass tap ware for a touch of glam.
Feature colour vanity – custom bathroom vanities can add a pop of colour to a small space.
Feature floor tile – use a patterned floor and keep your walls neutral. Add feature tap ware and it's a winner.
Wallpaper – instead of paint opt for a bold wallpaper to really make a statement. Small bathrooms are an opportunity to go a little crazy.
Matte & low sheen – I tend to stick to matte or low-sheen paint finishes on walls and ceilings in bathrooms.
Bathroom Renovation Ideas
There is no hard and fast rule to creating a functional and beautiful new bathroom. We work with our clients to create a bathroom that meets the demands of their lifestyle and sense of style.
If you have any questions or would like help with your bulding or renovation projects, feel free to contact us for a no obligation discussion.
We help busy families and individuals achieve their ideal version of luxury living, blending it seamlessly with practicality to suit their lifestyle perfectly.
If you are building or renovating, we'd love to hear from you to discuss creating a beautiful interior that fits your dream of luxury living.
If you like this article or found it helpful… please like and share it!
If you've renovated or are planning a renovation, chances are at least one of your friends is and this info could be useful to them. So go ahead and do them a favour by sharing.