This stunning Googong House was an HIA Finalist for two awards.
Custom Built Home $350,001-$500,00 and GreenSmart Energy Efficiency Home of the Year.
Nestled in a newly developed township, the Googong House with its skillion roof and north facing glazing, exudes a minimalism that defines the entire project. A central courtyard allows northern light to enter deep into the home and provides good cross ventilation throughout. This combined with Passive House technology has created a very comfortable and liveable residence.
A minimalist interior designed by Bella Vie Interiors, complements the crisp, clean exterior of this new Passive house in Googong.
This Passive House makes a bold statement with its monochromatic colour scheme and a skillion roof soaring high into the sky. Its glazed facade designed to capture the winter sun, warming highly polished concrete floors and basking the living areas with sunlight during the cooler months.
Triple glazed windows with zipscreen external shade blinds, allow seamless integration between indoors and outdoors, providing privacy, blocking UV rays and keeping insects out.
Bella Vie Interiors created a minimalist interior scheme to suit the client's brief for a home with clean lines and a neutral colour palette.
A black linear custom pendant hangs over a simple concrete kitchen island. Dark, minimalist bathrooms create a dramatic contrast to the crisp white walls throughout the living areas and bedrooms.
With the building works completed, the client can now move into a new home, enjoying the benefits of living in a Passive House as Winter approaches.
Sustainable Passive House Reveal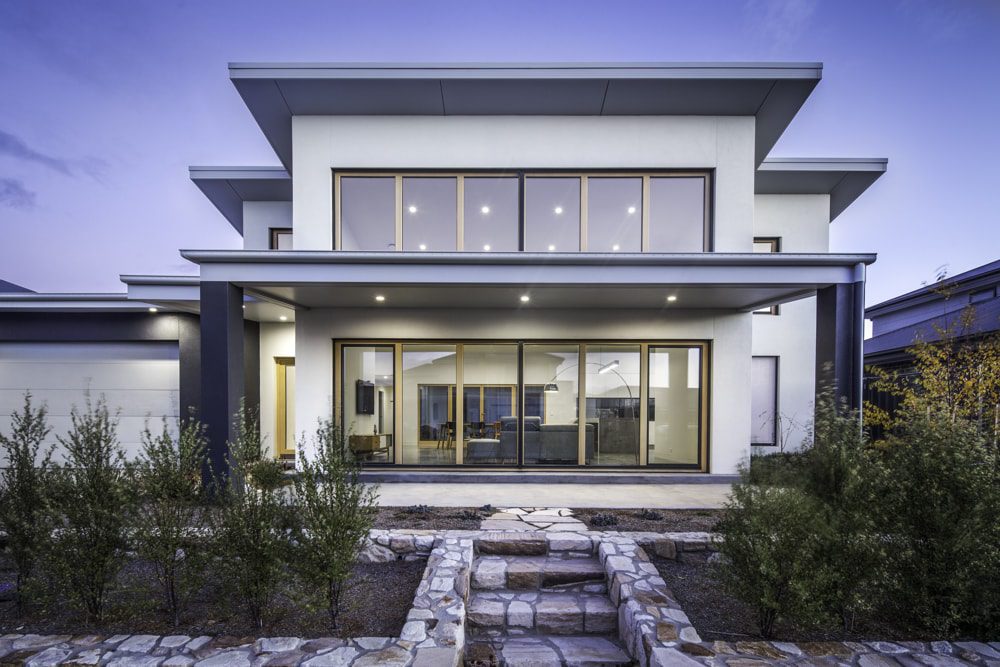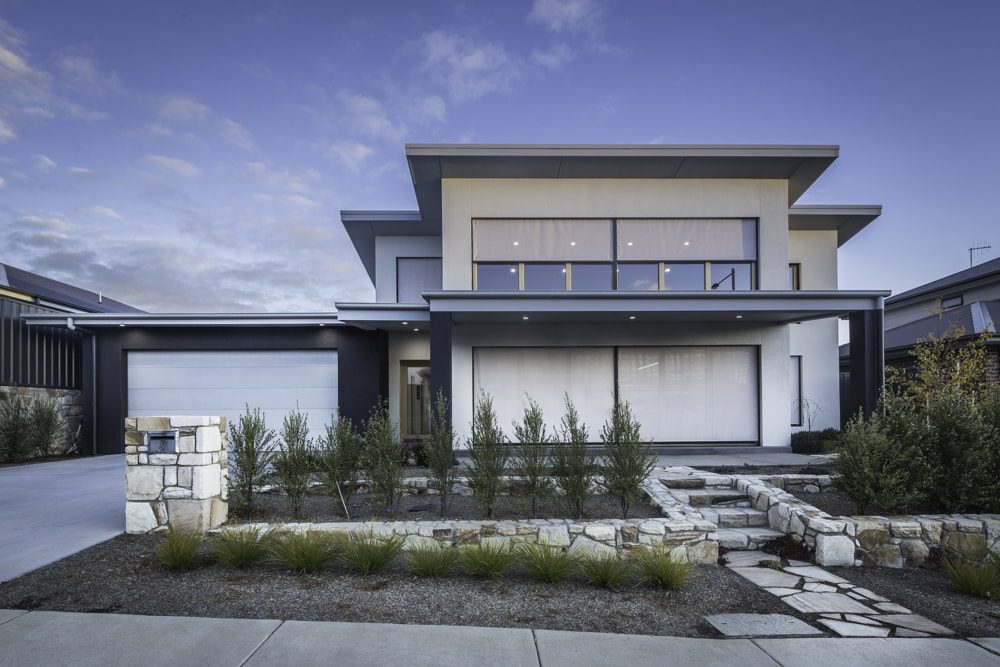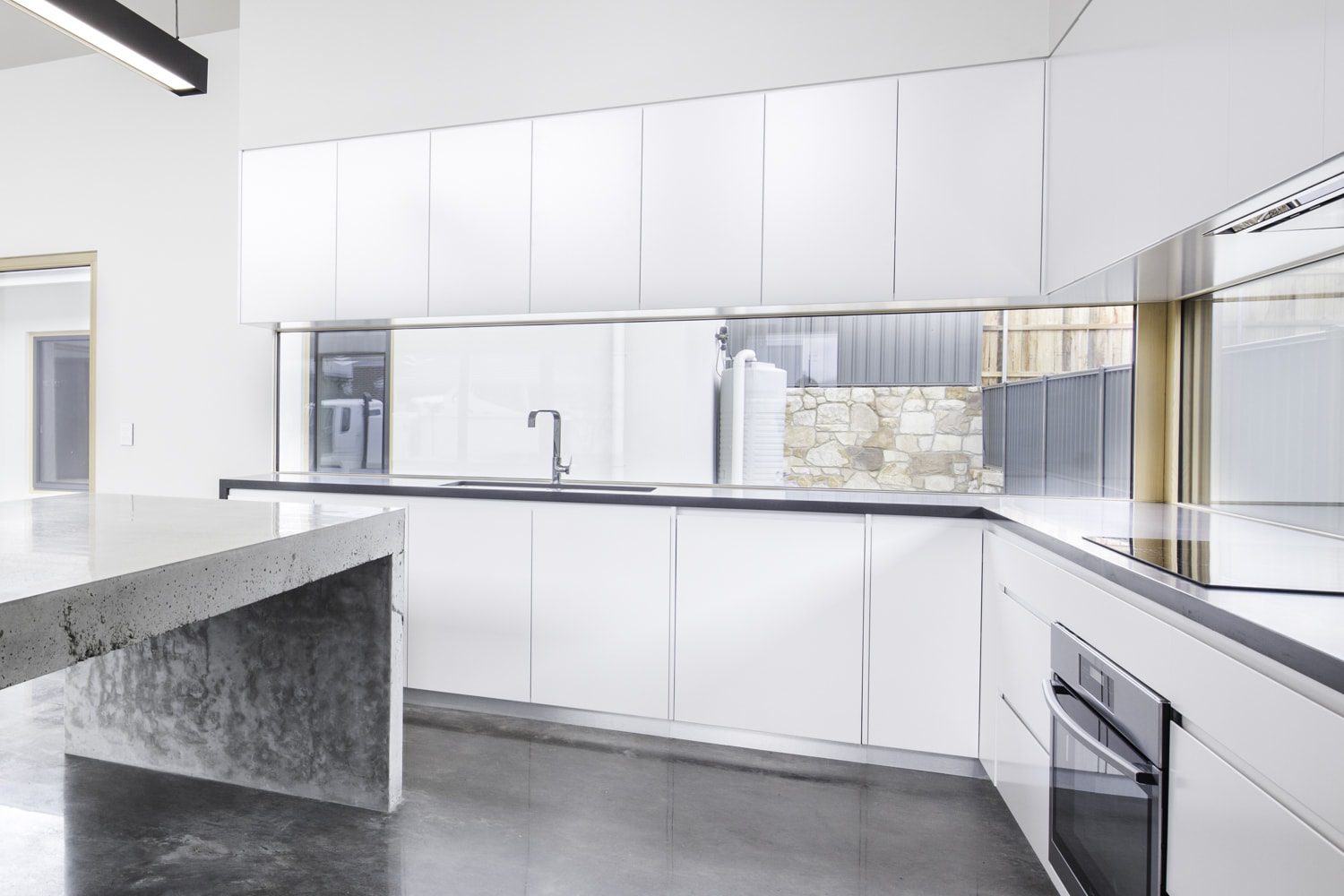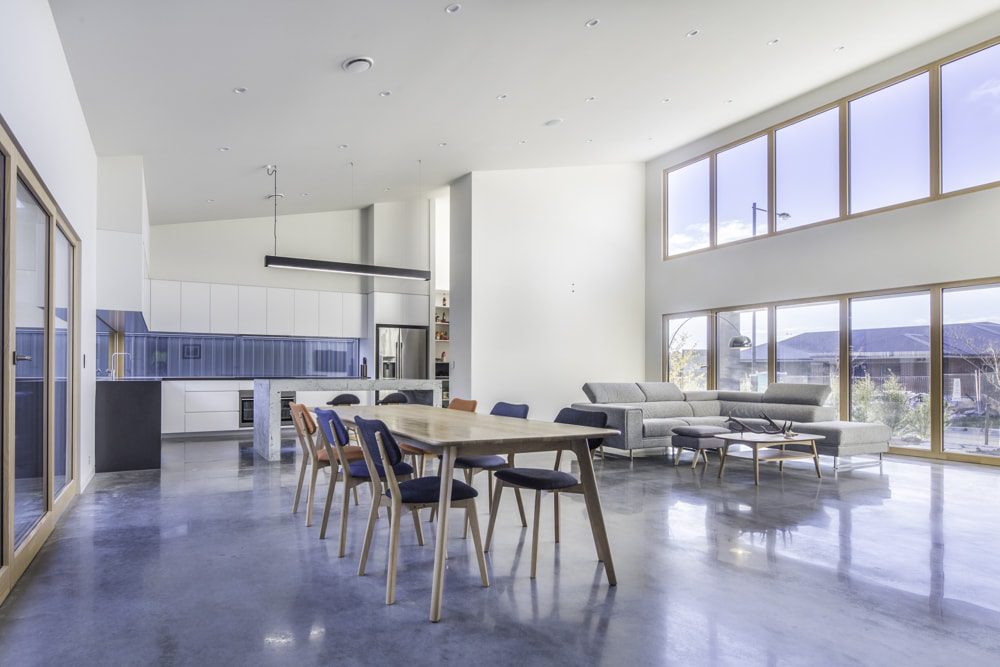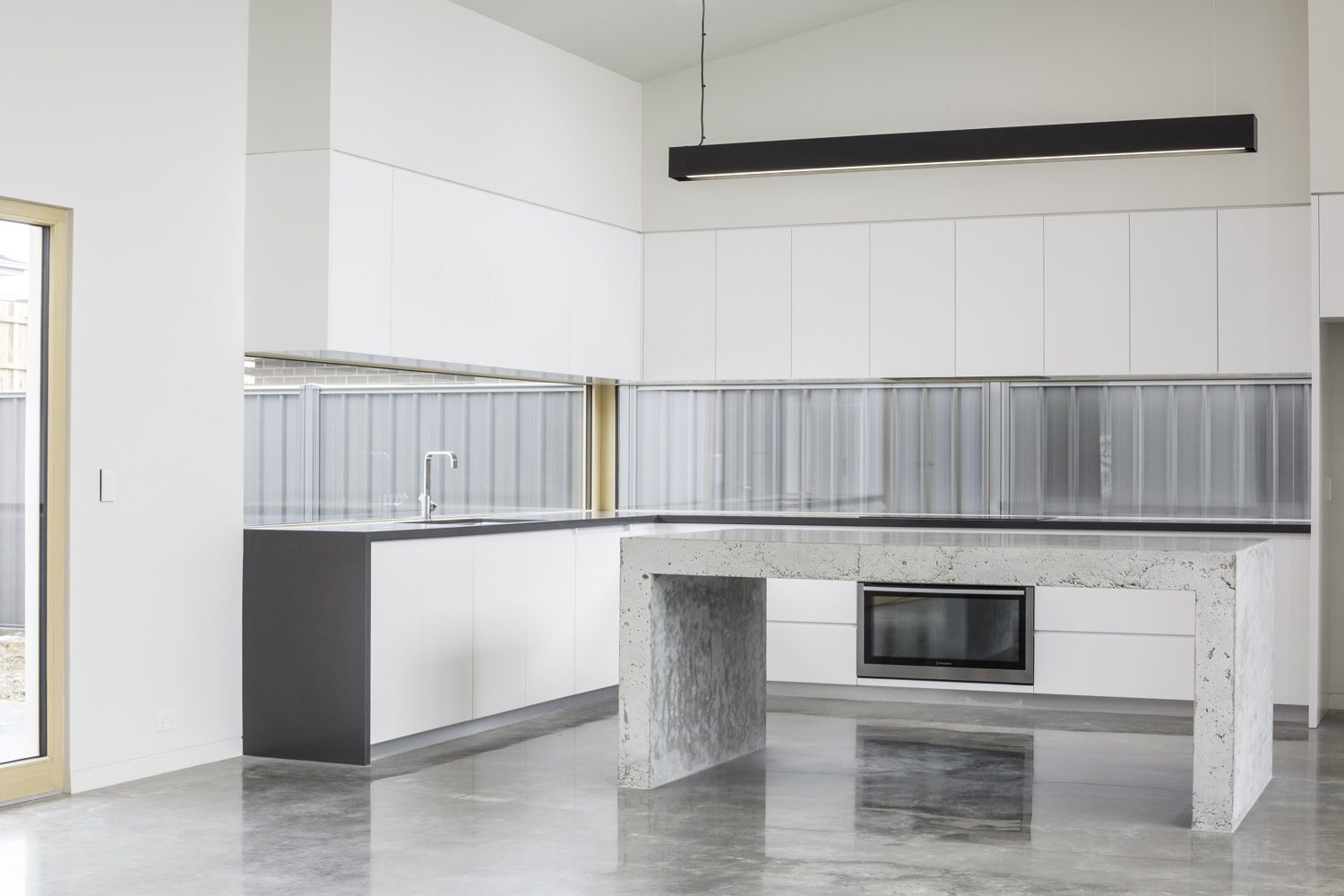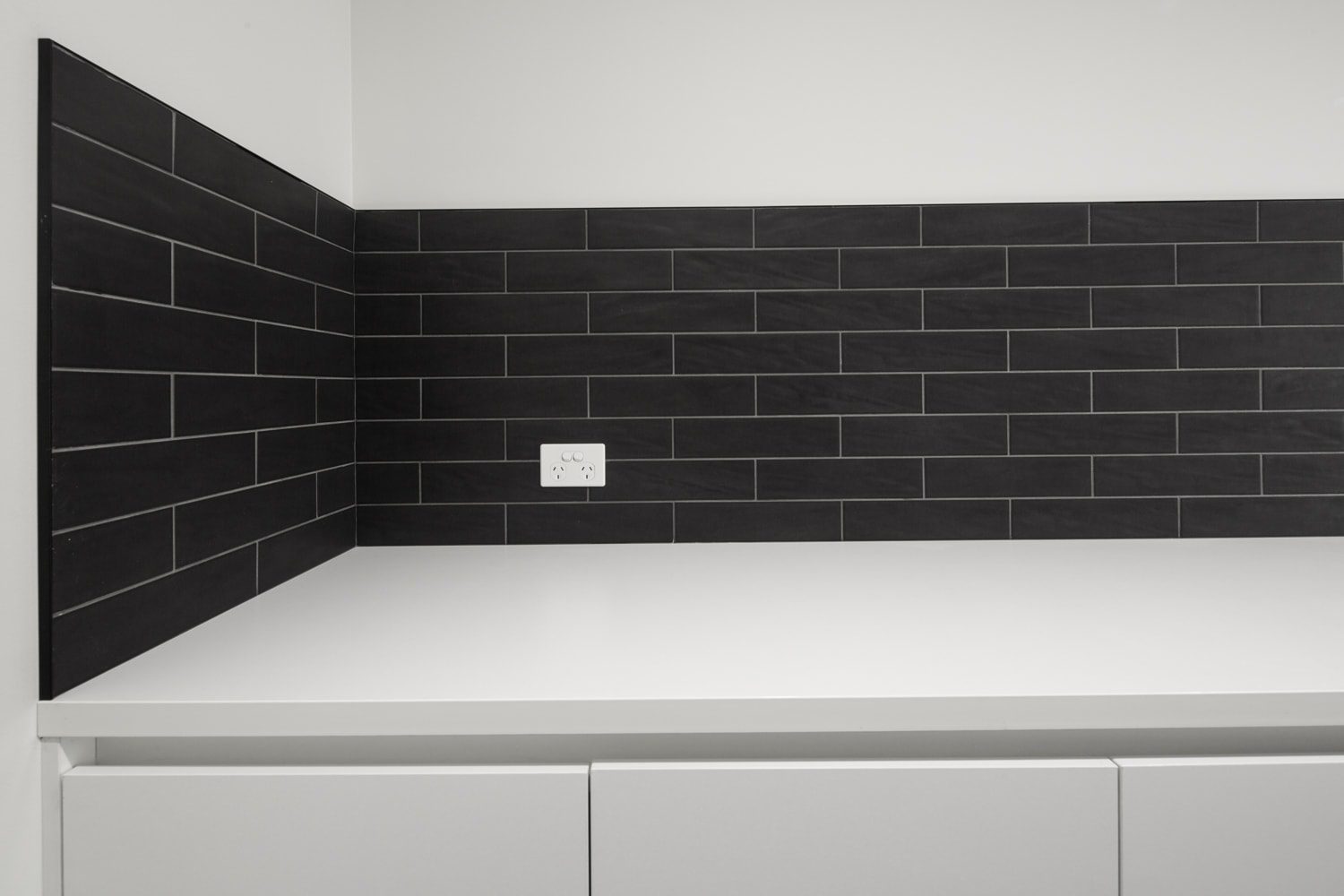 Home designed by Hugh Gordon Architect & built by D3 Projects demonstrates that a Passive house can boast a beautiful sleek interior scheme & still be energy efficient.
Ready to start your dream project?
If you are building or renovating we'd love to hear from you to discuss creating a beautiful interior that fits your dream of luxury living.
We help busy families and individuals achieve their ideal version of luxury living, blending it seamlessly with practicality to suit their lifestyle perfectly.